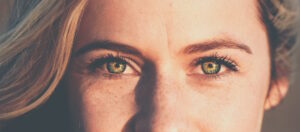 Botox is a popular cosmetic treatment which is FDA approved for patients 18 years of age and older. While Botox injections are often used to treat signs of aging which have already appeared on the skin, some patients wish to get Botox to prevent wrinkles before they become noticeable.
Ultimately, there is no right or wrong time to begin Botox as an adult – and it's perfectly okay to skip cosmetic treatments altogether. However, if you wish to get ahead of fine lines & wrinkles, the skin experts at Ear Nose Throat & Facial Plastic Surgery Specialists can help you reach your goals, whenever you're ready. At our MedSpa, state-licensed esthetician Lauren Talarico works alongside Dr. Joshua Goldberg to provide a range of advanced anti-aging skin treatments. To learn more about the services we provide and schedule a consultation, call us at 215-659-8805.
Getting Botox to Prevent Wrinkles: How It Works
Many patients in their 30s and 40s start to consider Botox injections to address the deep facial wrinkles which typically begin developing at this stage of life. On the other hand, some patients prefer to start Botox treatment earlier on – such as in their 20s – as a proactive measure against wrinkles, lines and other signs of aging. Let's explore the science behind getting Botox to prevent wrinkles before they occur:
What causes wrinkles? As we age, our skin naturally weakens and thins due to a loss of collagen. In turn, we become more prone to developing lines in places where the skin folds as we make facial expressions – including around the eyes, on the sides of the nose, between the eyebrows and across the forehead.
How can Botox help prevent wrinkles from forming? Botox relaxes the facial muscles which typically cause the skin to fold so that they do not contract as intensely, thus preventing the formation of unwanted wrinkles.
At this point, you may be wondering if Botox is a good option for you. In some cases, another anti-aging treatment may be more appropriate to help you address your unique concerns and achieve your desired results. For instance, if acne has been an issue for you, you might consider dermal fillers for acne scars. Juvederm – a hyaluronic acid-based filler known for its efficacy in reducing the appearance of acne scars – is available at our MedSpa, along with Botox and other advanced anti-aging solutions.
Schedule Your Consultation at Our MedSpa Today
Whether you wish to address imperfections which are already present on your skin, or you are seeking to prevent signs of aging, our skin care professionals are here to help you discover the right treatment option. You can trust our experienced team to carefully consider your unique needs and goals as we discuss which anti-aging options may help you look and feel your best. To schedule an appointment at our MedSpa, reach out today at 215-659-8805.