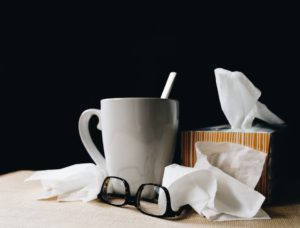 Whether it's a persistent post-nasal drip, congestion that won't let up, or pressure and pain around your nose and eyes, chronic sinus issues can leave you feeling downright miserable. At ENTFPSS, we specialize in treating nose and sinus problems, creating individualized treatment plans to alleviate symptoms and give you a new lease on life.
Besides treating sinus issues, we also offer treatments for hearing loss, earaches, allergies, snoring, head and neck surgery, and Botox. Contact us today at 215-659-8805 to find out more about our services.
Common Sinus Issues and Treatments
Your sinuses are hollow spaces situated near the nose and behind the bones of the face. Their main purpose is producing mucus to moisturize the nose, which protects the sensitive skin inside from pollutants, bacteria, dust, dirt, and micro-organisms.
Certain issues – such as colds or infections – can cause your sinuses to become congested. You may be experiencing sinus issues if you notice the following symptoms:
Nasal inflammation
Postnasal drainage
Discolored mucus
Affected sense of smell and taste
Swelling and pain around forehead, cheeks, eyes, and nose
While these symptoms are often triggered by an infection or cold and will abate when the cold passes, many people experience chronic sinus issues caused by allergies, a deviated septum, fungal infection or other underlying causes. At ENTFPSS, we have more than 50 years of experience treating nasal and sinus allergy issues and can help you find relief from your painful sinus issues.
Our otolaryngologists will evaluate your symptoms to determine the cause of your sinus issues and create an individualized treatment plan to address these problems. We also have experience treating breathing problems, nose injuries, snoring/sleep apnea, deviated septums, nasal fractures, and more.
Learn More About Our Breakthrough Treatments
Whether it's the pain, discomfort, or constant treatments, chronic sinus issues can affect your quality of life. At ENTFPSS, Dr. Joshua Goldberg and his team have the tools, knowledge, and experience to identify and treat the underlying causes, allowing you to breathe easy once again. Contact us today at 215-659-8805 to schedule an appointment at our offices.