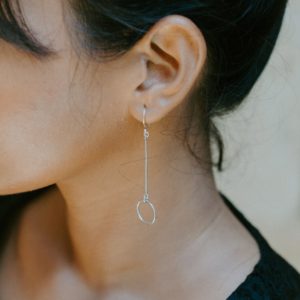 It's a persistent hissing, clicking, or ringing sound, and it's driving you up the wall. Tinnitus is a common condition that plagues millions of people in the U.S. disrupting their days and affecting their quality of life. Do you need ear ringing relief? Turn to Dr. Joshua Goldberg and the team at ENTFPSS for comfortable care and effective solutions.
Our team of audiologists are board-certified and have more than 30 years of experience treating patients for tinnitus and other hearing issues. We will evaluate your condition, determine the causes of your tinnitus, and provide suggestions on the best treatment to give you long-lasting relief. To schedule an appointment with one of our ear and hearing specialists, call 215-659-8805 today.
What Is Tinnitus?
Do you often find your ears ringing for no reason? Do you hear a persistent buzzing, whistling, or hissing sound? You may be suffering from tinnitus. Technically, it's not a condition, but a symptom of an underlying issue. It's estimated that tinnitus affects up to 30% of the global population.
Even if the underlying condition isn't that serious, tinnitus can have a severely negative impact on your mental health. Studies have shown that the ringing sound can exacerbate or cause psychological issues such as anxiety, anger, post-traumatic stress disorder, and depression. Further research has also shown that tinnitus can impact job performance.
Can Ear Ringing Be Treated?
Yes. But in most cases an over-the-counter "cure" is just not going to cut it. While these solutions may dull the sensation, more often than not, these quick fixes won't give you long-lasting relief. To escape that annoying ringing forever, you need a solution tailored to your symptoms and underlying condition.
At ENTFPSS, Dr. Goldberg and his team will diagnose your condition and provide you with a list of appropriate therapy options. For example, for many of our patients we recommend the Levo System. It's an FDA-approved device that can be calibrated to mimic the specific ringing, buzzing, or hissing of your tinnitus to create a so-called "Sound Match". Through listening to this sound while you sleep, your brain is trained to ignore the sound and eventually drown it out.
Recent studies have discovered that therapy in conjunction with this at-home treatment leads to greater reduction in tinnitus intensity than older, traditional masker therapies. (Maskers are essentially white noise makers that "mask" the tinnitus sound.)
Find Relief From Ear Ringing Today
Living with tinnitus is stressful and upsetting. With help from Dr. Joshua Goldberg and his team, you can get back to enjoying your life. At ENTFPSS, we also offer treatments for hearing loss, allergies, sinus issues, and more. Call 215-659-8805 today to speak to a member of our team.