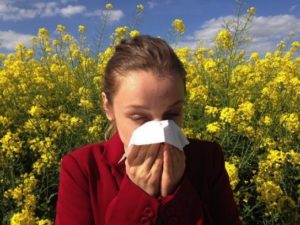 Living with allergies can be downright miserable. Unfortunately, millions of Americans deal with sinus pain, stuffy noses, breathing problems, and other issues that accompany seasonal allergies. If you're tired of dealing with these symptoms, contact ENTFPSS and ask about our immunotherapy treatment for allergies.
Our team has more than 50 years of experience treating allergy issues. We offer allergy drops and shots, medications, and minimally invasive nasal procedures like nasal laser treatments. If you're ready to breathe easy again, call 215-659-8805 today to schedule an appointment.
Allergy Shots vs. Allergy Drops: What's the Difference?
Allergy shots and allergy drops are both highly effective forms of immunotherapy treatment for allergies. Besides the obvious, there are a few key differences between the two.
Allergy shots are taken a few times each week for a couple months, and the frequency declines as the concentration of the doses increases. Allergy drops, however, are usually taken daily.
One of the key advantages of allergy drops is that they can be taken at home while allergy shots are delivered in an office. Besides being more convenient, drops are also preferred by patients who feel anxious about getting injections regularly.
What Allergy Services Does ENTFPSS Offer?
The otolaryngologists (ear, nose, and throat doctors) at ENTFPSS have treated almost every type of allergy, and we understand that allergies affect each person differently. Our nose and sinus allergy specialists will create a personalized treatment plan based on your particular condition and symptoms.
Our allergy services include treatments for:
Sinusitis
Breathing issues
Loss of taste and smell
Nosebleeds
Sinus pain
Post-nasal drip
Stuffy nose
We also treat nasal fractures and other nose injuries, as well as deviated septum.
Immunotherapy Treatment for Allergies | ENTFPSS
If you're tired of dealing with seasonal allergies, contact ENTFPSS to discuss your treatment options. Our highly trained and friendly staff will create a personalized treatment plan to address your symptoms as quickly as possible. Call 215-659-8805 today to schedule an appointment.