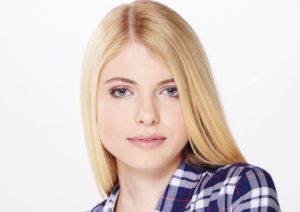 No matter how deep your acne scars are, dermal fillers like Botox, Juvederm Restylane and Dysport can greatly reduce their appearance or eliminate them entirely. These treatments can also improve your skin's texture, giving you a healthier and more youthful look overall. Dr. Joshua Goldberg of ENTFPSS can evaluate your cosmetic goals to determine if injections for acne scars are the best option for you.
Dr. Goldberg is board certified in otorhinolaryngology, head and neck surgery/robotic surgery, and facial plastic surgery. He will take the time to answer your questions, outline exactly what the procedure will entail, and explain the results you can expect. Call 215-659-8805 today to make an appointment.
What Are Facial Fillers?
Botox, Juvederm, Restylane and Dysport are injectable substances that fill or plump an area of skin where there is depression due to scarring or wrinkles. This process creates a more even surface, thus reducing or eliminating acne scars. It's an effective option for:
Hyperpigmentation: Discoloration due to the overproduction of melanin in certain spots on the skin;
Rolling Scars: Slight depressions in the skin's surface; and
Boxcar Scars: Deep depressions in the skin's surface.
During the procedure, one of our specially trained doctors will clean the area and apply a topical anesthetic before injecting the filler with a very fine needle. This is an outpatient procedure and typically lasts between 30 minutes and 1 hour.
The results of the procedure can be seen almost immediately and last for several months up to a year. Other benefits include stimulating collagen production and breaking up scar tissue, which can reduce the appearance of wrinkles over time. Repeat treatments may be necessary for severe scars.
Make an Appointment Today for Injections for Acne Scars
To learn more about injections for acne scars, or to find out if you would be a good candidate for this procedure, contact Ear Nose Throat & Facial Plastic Surgery Specialists. Besides treating acne scars, we also offer immunotherapy for allergies, tinnitus treatment, facial plastic surgery, and many other procedures. Call 215-659-8805 our use our Contact Form to make an appointment.